Lumineers dental veneers are the #1 patient-requested porcelain veneer.
Are You a Good Candidate for Lumineers?
With Lumiereers®, you can achieve a beautiful, healthy smile without any pain. We can give you a natural-looking, permanently white smile in just two visits!
Lumineers are ultra-thin dental veneers that mimic the appearance of natural enamel. In contrast to traditional veneers, Lumineers do not require shots or drilling or grinding of your teeth, making them a very comfortable treatment. Lumineers are known to last over 20 years, giving you the smile of your dreams for years to come.
When you receive Lumineers, you will need to schedule two appointments with our dentist. Our dentist will create a mold of your teeth and determine the correct shade of white for your Lumineers at your first appointment.
You will then use this mold to create your Lumineers. Our dentist will carefully bond your Lumineers to your teeth during the second appointment. Approximately one hour will be required for this. LUMITray technology allows us to place all your Lumineers at once, rather than individually. Furthermore, LUMITray offers digital design and preview technology, allowing you to visualize the results of your treatment and reducing the amount of time you spend in our dentist's chair.
Following the placement of your Lumineers, you should not experience any sensitivity. They are designed to feel natural and comfortable from the first moment they are placed on your teeth.
Get more information about Lumineers in Post Oak / Uptown Houston, Texas, by calling our I Am Dental office today. We are eager to help you improve your smile!
What Is a Cosmetic Dentist?
Modern cosmetic dentistry can help you if you're not happy with your smile. The goal of this method of professional oral care is to improve your mouth, teeth, gums, and overall smile. Teeth whitening, veneers, fillings, and implants are common procedures.
Why You Should See a Cosmetic Dentist
You might visit a cosmetic dentist for a number of reasons, including:
Damaged, decayed, crooked, or discolored teeth can also make it difficult to eat and speak. Others may suffer from low self-esteem due to dental issues.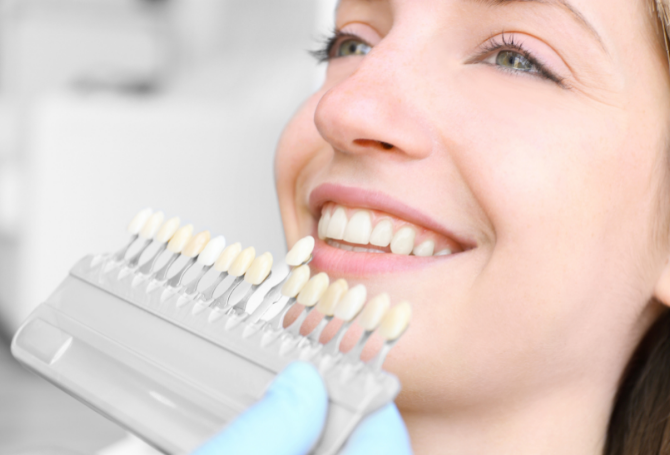 Dentist Near Me
Dental Care located in the heart of Uptown / Post Oak Houston, Texas.
I Am Dental brings you the best in general dentistry, cosmetic dentistry, and implant dentistry under one convenient roof. We offer expert, trustworthy dental care so you can leave with a healthy, beautiful smile.
Dr. Maxim Skormin has years of experience helping patients like you improve their oral health and enhance the beauty of their smiles, and we can help you too. Make an appointment with our team today.
Uptown / River Oaks Dental Clinic
Our Dental Services
We offer a complete line of dental services to care for your overall oral health, including family dentistry, braces, and dental implants.
We're here to provide a full range of dental services and help you get the care you need.
Frequently asked dental questions.
Top 5 Most Frequently Asked Questions about Dentistry.